Talkative Powers Lululemon with Live eCommerce Video Chat
Mar 12, 2021
Enhanced customer experience drives conversions and higher average order value
The Coronavirus pandemic has increased demand for video services in all industries as a response to lockdowns, remote working conditions and other restrictions. For the Retail sector, the instant two-way communication enabled by live video chat is transforming and becoming a lifeline for the way brands interact with their customers.
For athletic apparel retailer Lululemon, in-person store experiences with the brand remain important. However, as the company had no choice but to close many of its worldwide locations temporarily due to COVID-19, Lululemon was left seeking equally effective alternatives to engage with its target audiences. The solution? A live video chat platform from portfolio company Talkative, which was deployed in selected regions in just days. The new software enables web visitors to connect live with a Lululemon team member for product recommendations, fit and size help, and other purchase assistance, whenever and from wherever they need.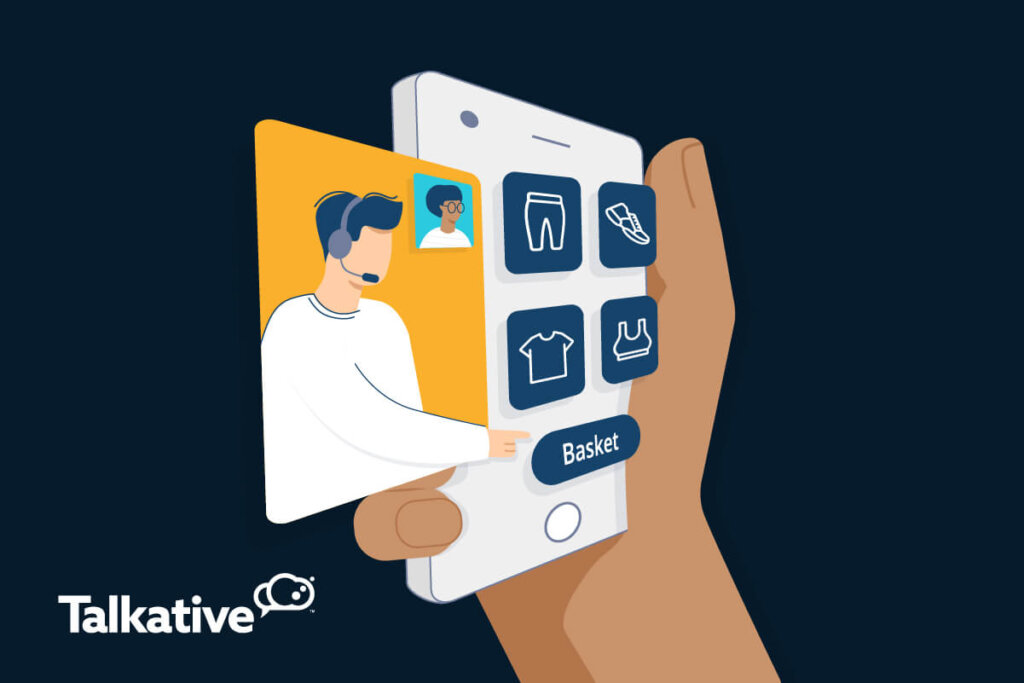 Talkative SaaS software enables online retailers and other businesses to embed real-time video, voice and chat services into their existing websites easily. Co-browsing features let agents join caller browsing sessions on request. They can then annotate screens, answer questions live, direct the web session to other pages, even share additional documents. An integrated live chat function allows agents to switch effortlessly from calls to chats to emails, enabling instant response and support.
The results? With less than a couple hours of deployment effort customers report significant upside:
30% increase in average order value for some video chat shoppers.
Shoppers using video chat are as much as 4x as likely to make a purchase.
94% of customers surveyed in-the-moment rate the experience of video chat as positive.
Such results explain why the technology is being embraced evermore broadly. For example:
Video chat usage was up over 400% in December 2020 compared to December 2019.
The busiest days for customer engagement over the festive period were December 26th and 31st. Usage was up more than 200% compared to a typical day in November/December/January.
The average video call length is 7 minutes, with web chat sessions averaging 9 minutes.
Most realize that the pandemic has accelerated changes in shopping behavior and altered the retail ratio of offline-to-online sales. As this trend continues, effective digital customer engagement is imperative for more and more retailers. It leads to more valuable customer engagement, better customer experiences and – ultimately – to higher sales and profits.
"We see video chat as a huge growth opportunity for Talkative as many organizations are using video chat for the very first time", said Felix Winstone, Talkative Executive Director and Founder. "We've invested in creating the best possible user experience, which has been validated with new logo wins and strong platform usage. We see the growth of video chat as part of a larger industry trend as organizations move their customer contact to website-based channels, with traditional inbound telephony contact continually decreasing."
Embracing integrated live web communications, in an easy and cost-effective manner, is a very compelling way to meet consumer demand now, during these challenging times, and beyond, as many buyer behaviors have evolved permanently. With the ability to integrate with existing systems and a simple, rapid setup process, the cloud-based Talkative contact center solution can enable retailers of all sizes to adapt and continue to compete, digitally.
To learn more about Talkative and specific use cases, visit gettalkative.com.
Wesley Clover invests in a range of technology companies, and they bring impressive innovation to markets and clients around the globe. I/O is our way of sharing some of the best insights. I trust you will enjoy them.

Terry Matthews, Chairman