Increased Security From ThinkRF Keeps Winning Global Clients
Apr 15, 2020
Ottawa-based ThinkRF is a leader in software-defined spectrum analysis solutions for monitoring, detecting and analyzing complex waveforms (radio signals) in the rapidly evolving wireless landscape. The products provide more flexibility, greater coverage, increased functionality and better ROI than competing options, making them ideal for regulatory monitoring, telecom deployment optimization and Radio Frequency (RF) application development. Another benefit — these products are exceptional at detecting unwanted listening devices.
To that latter point, technology advances today have led to broad availability of powerful, low-cost, easily-deployed audio and video surveillance devices — for legitimate as well as illegitimate use. As this new decade unfolds, there is increasing risk that these devices could find their way into government offices, secure facilities, embassies, boardrooms, hotel rooms, private homes and other unsuspecting and sensitive environments.
It is yet another reality of the world we live in — advanced technologies being leveraged in unethical and criminal ways to violate our corporate and even personal privacy and security. Cleverly disguised as everyday objects in plain sight, or hidden in walls and room fixtures, illegal listening devices represent a serious threat to intellectual property, law enforcement activities, government operations, even national security. Traditionally, surveillance professionals detected, located and removed offending devices by conducting sweeps to discover any signals being output from these devices. Over time, however, the devices have become more sophisticated, using sporadic, low power, short duration transmissions and frequency hopping to make detection of their signal pattern far more difficult. And left undetected, such illegal bugs can capture potentially sensitive information for malicious actors for months or even years. Spy games and corporate espionage at their finest.
With increased availability of such devices, the communities of suspicious agents, as well as their pools of potential targets, have continued to grow. In a steady response to these developments, this Quarter saw the release of the ThinkRF Surveillance System — an integrated new system that combines ThinkRF spectrum analysis platforms with leading technical surveillance countermeasure (TSCM) software to provide 24/7 alerting on the detection of unwanted signals. Clients can then monitor the transmission, locate its source, analyze the signal pattern to determine any risk or threat, and remove the offending device as appropriate.
The new ThinkRF Surveillance system has already generated interest internationally. This Quarter saw the company win a significant tender with the Egyptian Government to supply product in support of their latest security initiatives. Dr. Tarek Helaly, VP Engineering, spearheaded the ThinkRF team and earned the respect and confidence of the decision makers by proving the functionality and ease-of-use of the new system in their specific use case, and also in the face of considerable industry competition.
This important customer win will help open more opportunities for new ThinkRF product, in this and other international regions. The cumulative effect of this and other company developments enabled ThinkRF to deliver Quarterly revenues more than 100% higher than the previous period, which in turn was 70% higher than the one before. 2020 revenue targets have been set four times higher than those of 2019, based on a strong customer funnel.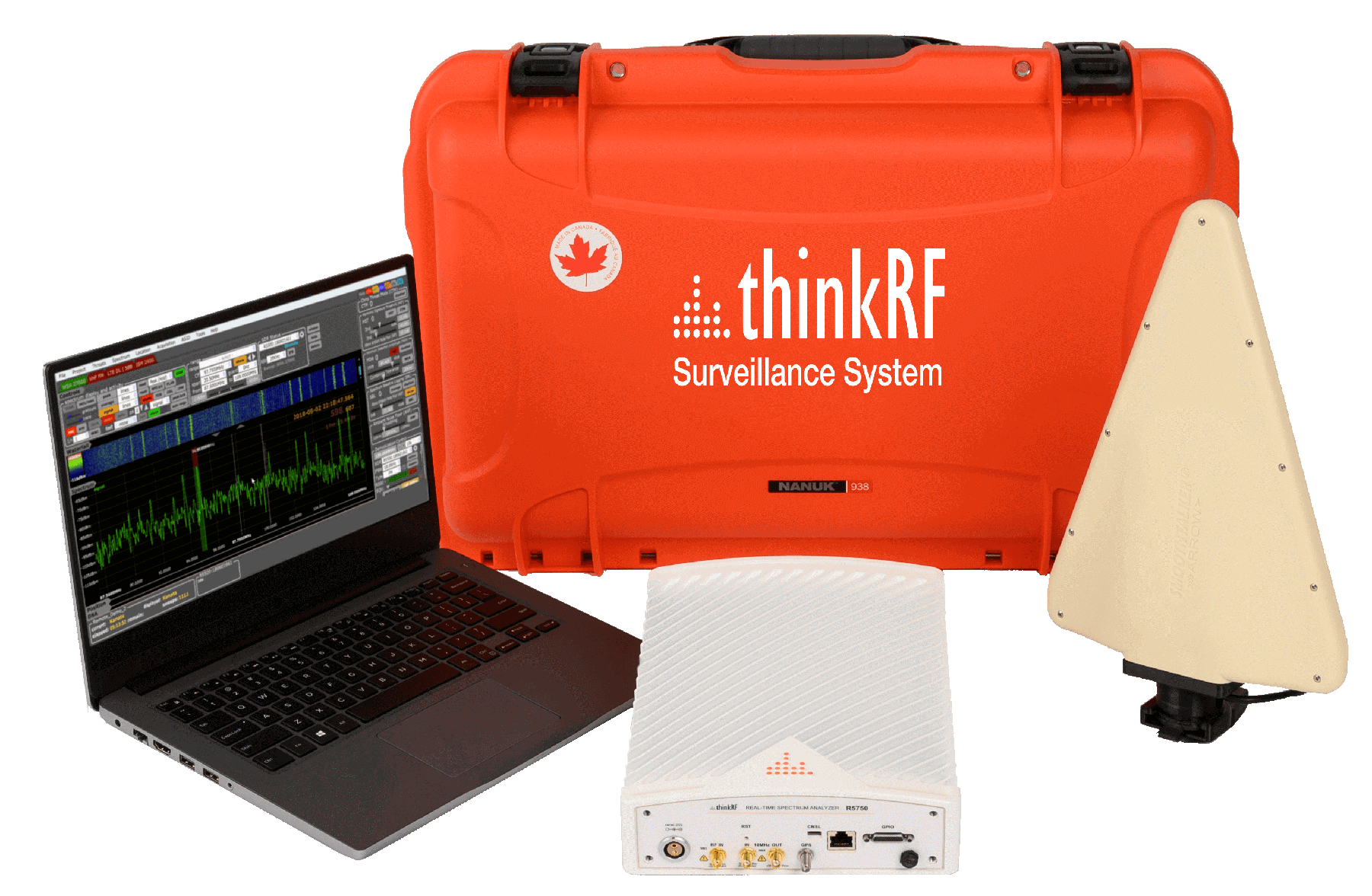 Beyond security, customer orders are also materializing in the emerging industry around 5G developments, as well as for the first products in a new line of high-power amplifiers targeted at the intelligence community, which are set to be launched later in the year. These solutions are broadening the market of end-users for the company and helping it move up the value chain. In turn, these strong growth indicators resulted in an injection of additional company funding toward the end of 2019, and another round of equity investment is already being planned before the end of 2020.
It is clear that ThinkRF is maturing into a significant international supplier of signal analysis solutions, and we couldn't be more pleased. We will continue to share updates in future issues of Q. thinkrf.com