E-Commerce Personalization = Conversion Rates x4
Jul 15, 2019
Real-time personalized product recommendations drive sales and customer retention
According to Meticulous Research, the global e-commerce market will be worth $24.3 Trillion by 2025. This growth will be driven by ever-increasing mobile device adoption and internet connectivity, technology advancements such as big data and cloud-based e-commerce platforms, advanced shipping and payment options, and rising levels of disposable income. Importantly, online shoppers are also increasingly looking outside their own country borders for purchases.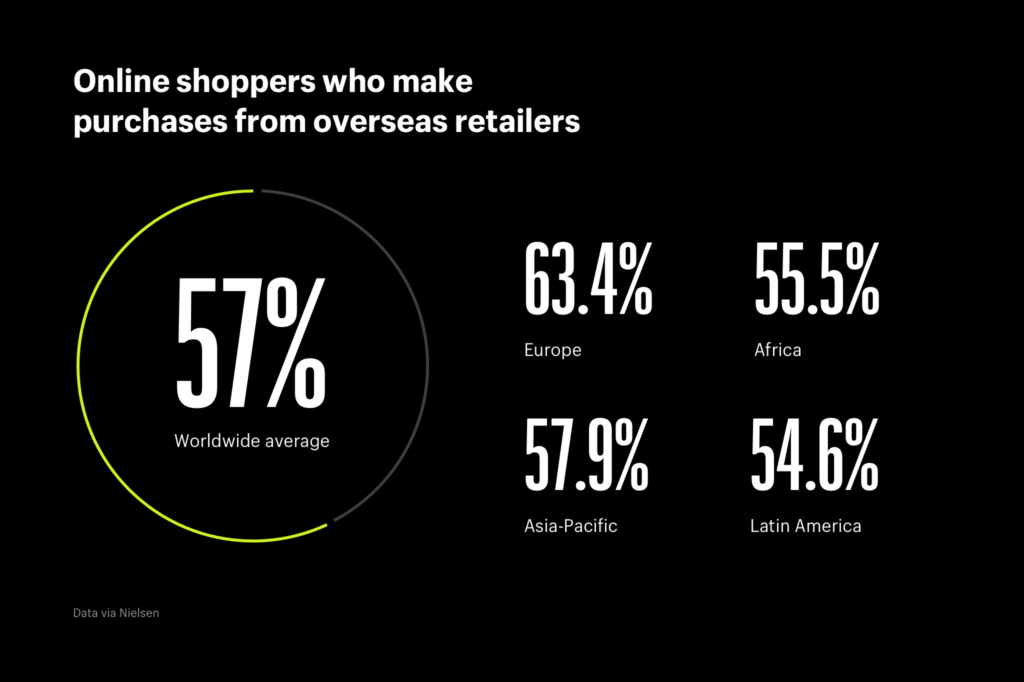 Shopify, a Canadian e-commerce company that has grown 10x over the past three years, is responding to this trend by enabling global e-commerce. As announced recently at Shopify Unite 2019, the company is planning to enhance its Shopify Plus platform by the end of the year to enable merchants to sell their goods more easily in multiple currencies using additional languages.
No doubt, the global e-commerce market is growing. However, it is also true that around 80% of all e-commerce businesses fail. What makes an e-commerce store successful? Most of us have experienced a negative online shopping experience, frustrated by limited search functionality, poor site navigation, uncompetitive shipping options, and more. Yet, even successful e-commerce stores report an average conversion rate of shoppers to buyers of only 3%. Why? Typically, consumers spend less than 15 seconds on any website, which means that the online retailer has about a quarter of a minute to earn their trust. Which one of its 3 billion products should Amazon, for example, recommend to a new site visitor?
Personalization is key, and that is where one of our portfolio companies, Segmentify, comes in to play.
A member of the Alacrity Global technology ecosystem, Segmentify has developed an e-commerce personalization platform which helps solve the low conversion rate challenge using machine learning technologies to recognize repeat site visitors and make personalized product recommendations that create a more compelling shopping experience. In 2018, the Segmentify platform was used to improve 13.32 billion online shopping experiences in this way and helped generate $700 million in targeted sales for clients. It allows e-commerce businesses to track, recognize and target every website visitor and recommend products most likely to appeal to them based on their own unique interests. More than 20,000 events are processed by the platform every second, with two distinct artificial intelligence missions: identify and segment consumers, and display products of relevance.
The result? Machine learning applied to e-commerce personalization results in increased online sales, customer loyalty and repeat purchases. For example:
Vögele Shoes reported a 4x increase in conversion rates thanks to the Segmentify platform.
Joseph Turner achieved a 30% average order value increase in just two months and reported a 2.4x increase in basket size.
Goto, one of the top e-commerce platforms in Pakistan, has seen a 33% increase in average order value.
Online fashion retail giant Sateen multiplied its ROI six-fold thanks to personalized push notifications enabled by Segmentify.
Segmentify has increased orders of London based Fulham Timber by 28%.
Koffer.ch increased their average order value by 25% after implementing the Segmentify platform.
Personalization in e-commerce is no longer a 'nice to have' option. A study by Salesforce recently found that 57% of consumers are willing to share personal data in exchange for personalized offers or discounts. Real-time personalized product recommendations help businesses engage with their customers while driving sales and customer retention.
Learn more at
Wesley Clover invests in a range of technology companies, and they bring impressive innovation to markets and clients around the globe. I/O is our way of sharing some of the best insights. I trust you will enjoy them.

Terry Matthews, Chairman